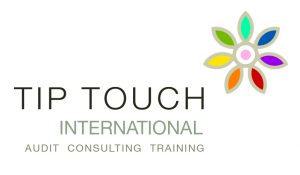 During 10 years of Spa consulting & training, TIP TOUCH had the priviledge to actively contribute in the business development & professional growth of Spa teams for cosmetic brands, hotel groups & Spas, in France as well as across Europe.
We continue to imagine innovative Wellness programs for feasibility study and the evolution of Resorts into Destination Spas.
The Signature Massages we have designed have become Best Sellers, as pleasant to receive as to perform. We always have the double objective to exceed the expectations of demanding clients, while respecting the body mechanics of therapits in order to prevent Stress Repetitive Injuries.
Specialist in massages from around the world, we were the first to train in Lomilomi in France (with the only French-speaking DVD) and we continue to innovate in 2014/2015 with the Cambodian Massage which is so revitalising… it is almost a round-trip without any jetlag!
In 2 days, we share international Best Practices, in order to help Spa Managers quickly make a difference in their daily operations:
• « Spa Marketing : boost your revenue & NOI »
• « Spa Attitude : enchant your clients & increase their frequence of usage »
GIFTS : to celebrate a decade and continue to develop your team's « Touch of Excellence » end of 2014 or early 2015, TIP TOUCH is glad to offer -10% on any training course booked before July 25, 2014.
Let's keep in TOUCH… to create a memorable sensorial imprint in the mind of your clients!
Jean-Guy de Gabriac
Founder / CEO
jean-guy@tiptouch.com
Useful links:
• Clients' list: http://tiptouch.com/en/references/
• Trainings in Spa Marketing & Management: http://tiptouch.com/en/trainings-spa-management/spa-attitude-hospitality/
• Trainings in exotic & traditional bodywork: http://tiptouch.com/en/trainings-spa-management/exotic-traditional-bodywork/
• Trainings in massages & well-being: http://tiptouch.com/en/trainings-spa-management/massages-well-being/